The 10 Most Expensive Cars In The World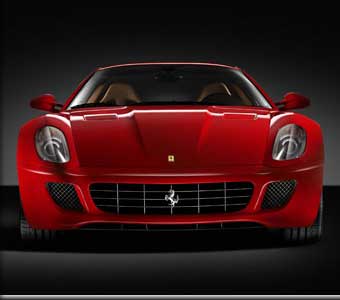 People who don't have billions of dollars tend to think lavishly about what they would do with that kind of money. Car writers especially get this question: "Why doesn't Bill Gates just spend $1 billion to have his very own car made for him?"
Well, we usually answer such questions very politely--or scurry off to the other end of the cocktail party as rapidly as possible--but the truth is, we think billionaires get to be that way by not squandering their dough.
Which is not to say that the super-rich can't blow $1 million on a rare collectible car or have their choice of the world's fastest, most lavish production automobiles. Many of them do. All such vehicles are easily within their means--the same way a 3 Series BMW is easily within reach of perhaps a million Americans. But just as you wouldn't go spending new-vacation-home money on a car--lest you want to find yourself divorced faster than your new speedster can hit 100 mph--Bill Gates has better, smarter things to do with his billions than developing his very own car.
We bring this up, and put it in this context, because we wanted to let you know about ten of the most expensive cars in the world. But before we do, we think it's important for you to have a little perspective on what it is buyers in this market can and will spend, and what, even to these lucky few, becomes outlandish or just a big annoyance. (Yes, an annoyance even if you have minions to do your car buying, since it can still be a big waste of time to have said minions, say, bring a car into the U.S. that hasn't been crash-tested by the feds.)
As a result, there are several cars that exotic sheet metal fanatics may notice "missing" from our list, and we explain this by saying that just because a very wealthy person could go through extreme legal hassles to get such monsters, they probably won't. Three examples are the $370,000 Pagani Zonda C12S (a 200-mph Italian racer built in Italy and powered by a Mercedes-Benz AMG V-12), the 2002 Spyker C8 Double 12 (a Dutch-built GT car with a 4.0 V-8 and a claimed 620 horsepower that has yet to be priced) and the Cerbera 4.5 made by English carmaker TVR, which is much faster than the current Corvette although it costs a bit more at roughly $70,000.
The problem is that none of those cars are coming to the U.S. anytime soon, at least according to official word from their makers. So putting them on our list is like hanging candy in the window but not offering it for sale.
This, then, is a list of ten of the most expensive cars you can buy in the U.S. right now. True, some are new models that are just becoming available, such as the Saleen S7, the Ferrari 575 M Maranello and the Lamborghini Murciélago, but even these only require that you contact the company or visit a dealer to make a deposit (and wait, at most, six months, for delivery).
One final qualification: We fudged a little. This isn't precisely a top ten list of the most expensive cars. That would basically be a bunch of Bentleys and Rolls-Royces and only a few other makes. So instead we picked the highest-dollar cars of each of ten carmakers, so no manufacturer got two slots. After all, even if you could afford a garage full of Rolls, you'd probably like to have a Ferrari or Lamborghini, too.
---